Personal look at getting a COVID-19 vaccine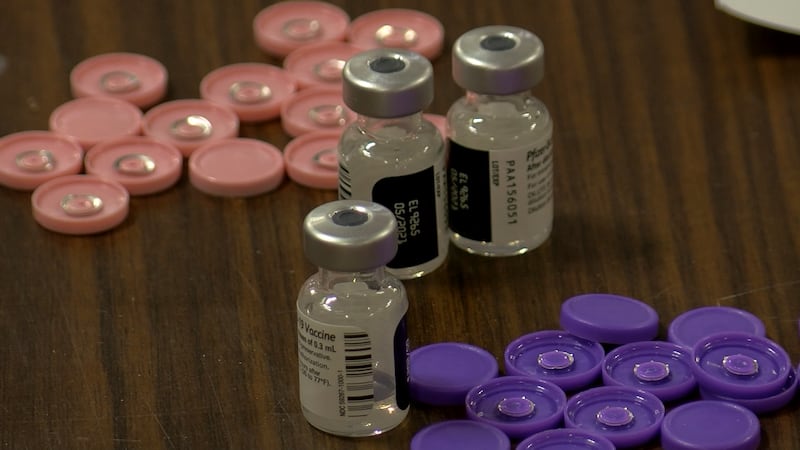 Published: Mar. 23, 2021 at 5:17 PM EDT
GEORGETOWN, S.C. (WCSC) - South Carolina opened up COVID-19 vaccination appointments last week to people who qualify in the Phase 1-B category.
The state health department says 1.45 million doses of COVID vaccine have now been administered to South Carolinians.
23% of South Carolinians have started vaccination. Nearly 13% have completed vaccination.
There have now been 456,000 confirmed cases of coronavirus here in South Carolina. 7,890 people have died in our state from COVID-19.
Phase 1-B includes anyone 55 years old and up, school workers, childcare workers, people with high-risk medical conditions and front-line workers. Click here for more information about eligibility in South Carolina.
Our Carter Coyle was lucky enough to snag a vaccine appointment for herself and her mother, she said, after continuing to check and refresh the vaccine locations page on DHEC's website. They each qualified under Phase-B for different reasons and were eager to get the vaccine in order to protect themselves and Coyle's new daughter, Madeline, who is just 4 months old.
"The shot didn't hurt," Coyle said. "Everyone at the clinic was so friendly and helpful, and they made the process easy from start to finish."
Coyle said her the whole vaccine visit took about 45 start to finish minutes at the DHEC mobile clinic at Mt. Sinai Missionary Baptist Church in Georgetown.
One requirement is for anyone who gets the vaccine to wait in a designated area for 15 minutes just to make sure you're not having any sort of adverse side effects.
The next phase of edibility, Phase 1-C, includes an estimated 1.9 million South Carolinians, DHEC says, and is for anyone 45 years or older and all essential workers. DHEC plans that phase to being around April 12, 2021.
CDC guidelines recommend that even people who've been vaccinated continue to wear their masks and social distance while in public because research is unclear yet about whether vaccinated people can still transmit the virus.
Copyright 2021 WCSC. All rights reserved.